Who were the Provincetown Printmakers? They were a group of women artists who made significant contributions to modern art in America in the early 20th century. The Museum of Fine Arts, Boston features a beautiful collection of their work, including pieces by Edna Boies Hopkins, one of the most notable members of the group.
The unique color woodblock prints and other works that came out of this collective still inspire us to this day, and we are proud to feature a variety of special gifts in our store that honor these works.
Museum stores like ours often offer a fantastic range of gift ideas that are sure to delight and inspire. And if you're specifically on the hunt for a truly special and eye-catching gift, you can't go wrong with the Provincetown Printmakers art magnets and other gifts we have featured right here in our store.
In this article we will feature some of these unique gifts inspired by the Provincetown Printmakers. If you ever struggle to find the perfect gift for that special art lover in your life, this guide is sure to inspire!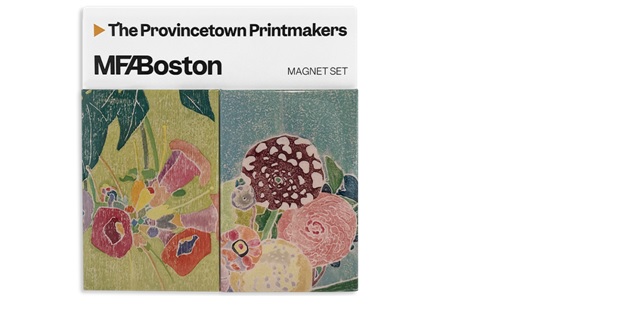 These beautiful magnets feature two of Hopkins' most stunning floral prints: Spotted Dahlia and Trumpet Flower.
The Spotted Dahlia magnet features a bold red and white dahlia with intricate spotted details, while the Trumpet Flower magnet depicts a delicate pink flower with a striking orange center.
Both magnets are perfect for adding a touch of natural beauty to any magnetic surface.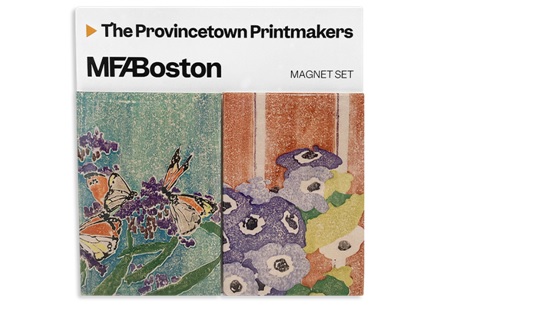 2. Hopkins Butterflies Cineraria Magnets (set of 2)
The Hopkins Butterflies Cineraria Magnets 2 are perfect for nature lovers and art enthusiasts alike. The set includes two magnets, one with a design of colorful butterflies and the other with cineraria flowers.
The Butterflies were created by Hopkins around 1914 and feature a stunning color palette. The Cineraria was created around 1915-17 and has a lovely, vintage feel to it.
Both sets of magnets are also perfect for those who appreciate the beauty of nature but may not have the space or resources to maintain fresh flowers. They can be used to add a touch of natural beauty to a dorm room or a small apartment, where plants or fresh flowers may not thrive.
Moreover, these art magnets are also a great gift option for those who love art and appreciate the beauty of prints. The intricate details and the striking color combination make these art magnets a unique and thoughtful gift for any occasion, from birthdays to weddings to housewarming parties.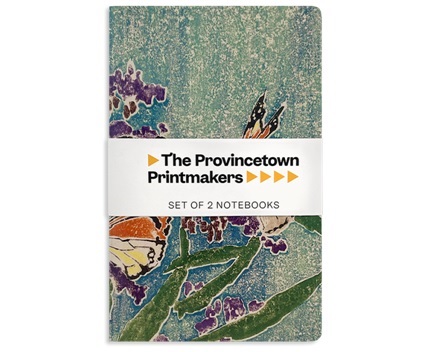 3. Hopkins Butterflies Trumpet Flower Notebooks 2
The Hopkins Butterflies Trumpet Flower Notebooks are an excellent choice for anyone who appreciates both practicality and aesthetics. Whether you're a student, a writer, or just someone who likes to jot down ideas, these notebooks are the perfect size for carrying with you wherever you go.
These notebooks are also perfect for creative professionals like artists and designers. The unlined pages give you the freedom to create whatever you like, be it sketches, diagrams, or written notes. The notebooks can be used as a sketchbook to develop concepts or as a place to record design ideas.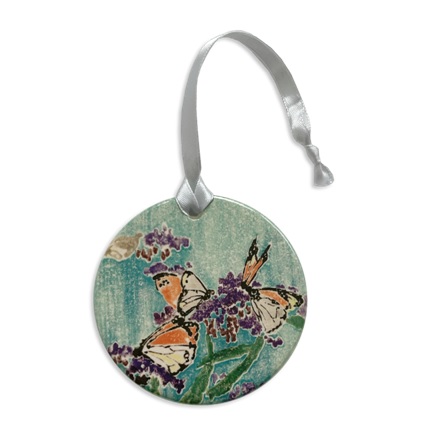 For a truly special gift, the Hopkins Butterflies Ornament is an excellent choice. The ornament's design of colorful butterflies is eye-catching and intricate, making it a perfect gift for anyone who loves nature, art, or both.
This ornament is made of porcelain, which makes it durable and long-lasting. Its size of 2.75 inches in diameter is perfect for any tree, no matter the size or style. It can be hung on the tree using its attached string or ribbon, which adds to the overall aesthetic appeal of the ornament.
Apart from being an ideal gift for loved ones, the Hopkins Butterflies Ornament can also be used for personalizing your own holiday decorations. You can purchase several of these ornaments to create a themed look or mix and match them with other ornaments to create a unique and eclectic look.
You can also incorporate the ornament into a wreath or garland, or use it as a decorative accent in your home during the holiday season.
The Hopkins Butterflies Ornament can also be used beyond the holiday season. You can hang it in your room, on a window, or use it as a decorative accent throughout the year. The ornament's design of colorful butterflies can bring a touch of nature and art into any space and can be a great conversation starter.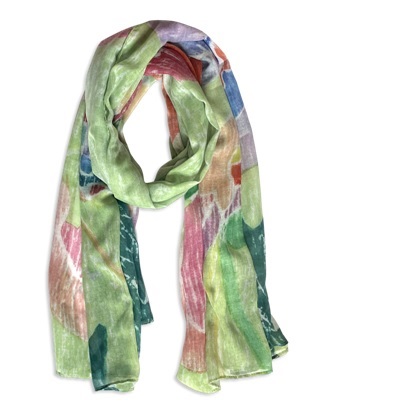 5. Provincetown Printmakers Art Scarves
If you're thinking of gifting something that someone special can wear instead, then these Provincetown Printmakers art scarves bring to life the essence of the Provincetown art movement.
Inspired by the beauty of nature and the vibrant spirit of their surroundings, the Trumpet Flower Oblong Scarf and the Spotted Dahlia Oblong Scarf bring out the beauty of nature and the vibrant spirit of their surroundings.
With its vivid colors and intricate details, the Trumpet Flower Oblong Scarf captures the essence of this magnificent bloom in a mesmerizing color woodcut design. Every fold of the scarf tells a story, as if the flower's petals are delicately unfurling before your eyes. Wrap this scarf around your loved one's neck and let its vibrant hues and artistic expression elevate your spring ensemble to new heights.
The Spotted Dahlia Oblong Scarf, on the other hand, beautifully captures the intricate details and unique patterns of the dahlia's petals. Whether draped around your shoulders or elegantly tied around your hair, the Spotted Dahlia Oblong Scarf is a statement piece that exudes sophistication and creativity.
The Most Elegant Art Magnets, Art Scarves, and Ornaments
These stunning museum gift shop items, ornaments, and art magnets capture the spirit and beauty of the printmaking movement, and are sure to be a cherished addition to any art lover's collection.
So why not take a closer look and discover the beauty and magic of our Provincetown Printmakers gifts today? You can also learn more about our Provincetown Printmakers exhibition here.
Here at the Museum of Fine Arts, Boston, we offer a wide range of unique and beautiful products, including the Hopkins collection. These items are not only stunning but also practical, perfect for everyday use or as a special gift for a loved one.
By purchasing these products from the museum store, you are not only supporting the museum's mission to preserve and promote art but also owning a piece of art yourself. So, if you're looking for something special and meaningful, don't hesitate to check out the Museum of Fine Arts Boston's online museum gift shop and add some beauty to your life.